"I finally found myself out of places to ride here in Colorado, not because Ive ridden every trail, or there aren't plenty of options. Its not legal to ride on most paved roads in Colorado, and I have found that I need to figure out a way to park my toy hauler where I camp, and have some sort of trailer or a truck rack to get my RZR to the trail heads. Did some research and found Toy Tote."
A New Concept in RVing with a Toy-Hauler. This Tote is an Ultra Lightweight RUNABOUT Trailer that fits INSIDE your Toy-Hauler! EXO Tote stores flat on the Garage floor, allowing you to Load your Machine as you normally would in your Trailer!!!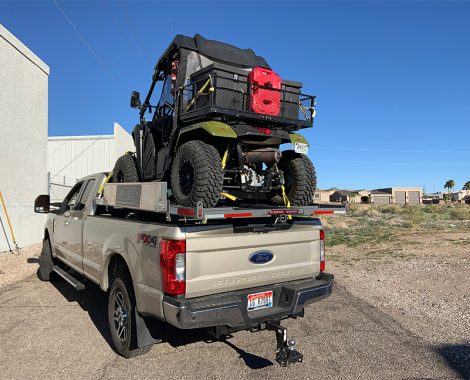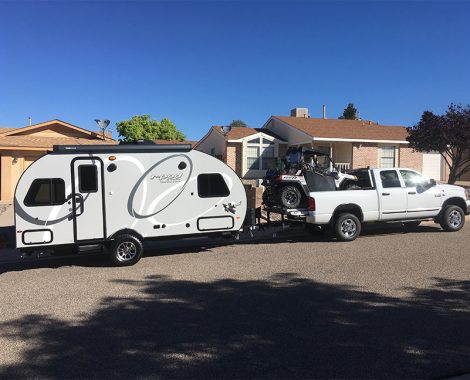 Safely load your RZR or SxS (Up to 60″) into a Pick-up and tow a pull trailer behind.
Aluminum Powersports Trailer. Purpose Built and Uniquely for powersports machines! 
Toy Tote is not a trailer. As always, motor vehicle laws differ state to state, verify requirements with your local officials. (The customer is always responsible for determining the method for safely securing their load.) We reserve the right to change Standard Equipment, Options and (Never exceed your vehicle manufacturer's carrying capacity). Specifications at any time. (01/01/19).