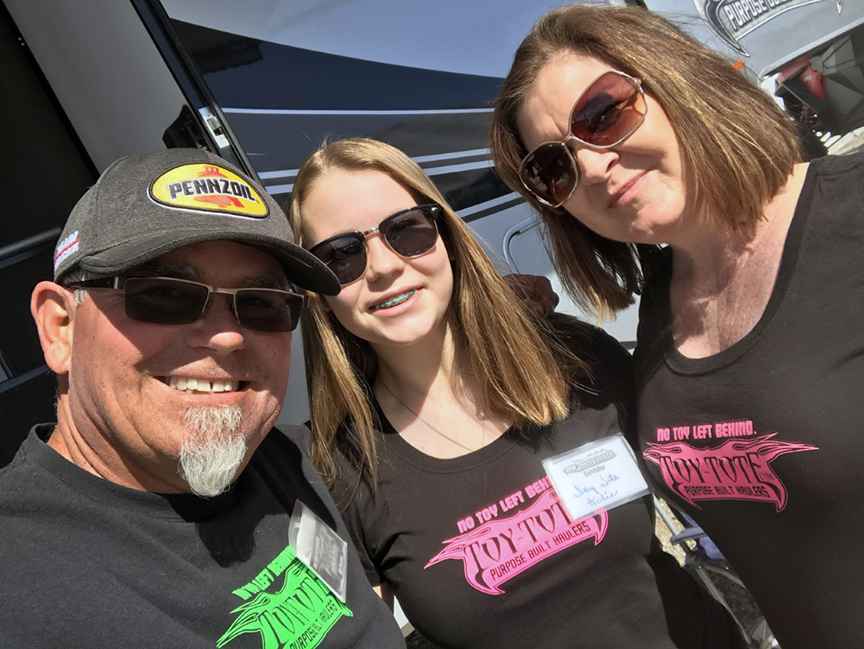 OUR MISSION & PROMISE TO OUR CUSTOMERS!
We began producing the Original Toy-Tote Swivel wheel Hauler in 2004. Since its inception, it has been in constant evolution, and our Mantra of Innovation has never ceased. Since the beginning we have been pushed by the ever-evolving  RV/Adventure Culture of our Customers and our own personal interest in it. The powersports world has changed drastically in these last two decades, customers going from hauling  along a 400 lb Quad or 750 lb Motorcycle to now wanting to haul a 1600 lb Side X Side or two 800 lb bikes! So now, more than ever,  we build our product designs with Strength and Lightweight as Key priorities, with one important added feature….Ease of Use!
After Building  RV products for predominantly 50+ year old customers we've realized  these truths…
1. We are not getting any Younger.
2. Things aren't getting any Easier.
In the end, We strive to give our customers the absolute Best design that works as described and as simple to operate as we can make it!
Toy-Tote The innovative Toy Hauler and more!