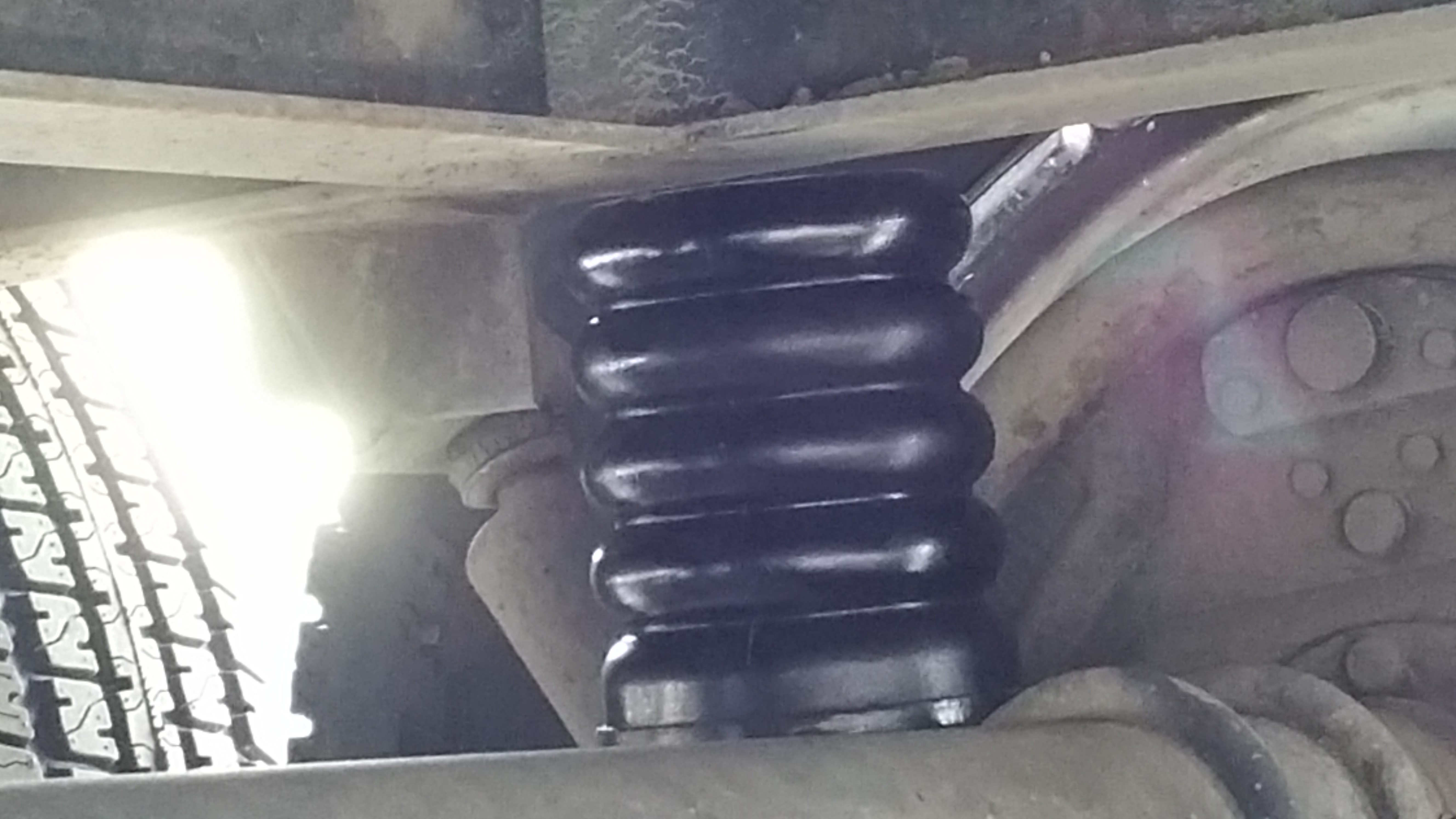 Every Vehicle has been designed and engineered by the Manufacturer to work well in a variety of situations, and targeted to perform best for the uses of the average customer. We at Toy-Tote understand that RVers are not the Average Customers!
 Fifth Wheel and Travel Trailers
Working with SuperSprings' SUMO/Solo Airsprings, we have found great improvements in Stability, Control and Overall Ride Quality. This Simple approach to an age old problem, overworked leaf springs, has led to an Innovative and inexpensive Solution that Works!